Nikki boeken
Nikki boeken voor uw feest of evenement? Dan bent u bij ons artiestenbureau aan het juiste adres! Op deze pagina vindt u een indicatie van de prijs en kunt u tevens direct een offerte opvragen. Bij ons ontvangt u altijd dezelfde dag nog een offerte. Mocht u echter eerst advies willen over uw evenement of nog vragen hebben, neemt u dan vrijblijvend contact met ons op via info@cas-events.nl, bel naar 071 – 203 22 98 of chat met een van onze adviseurs.
Biografie van Nikki
On the 1st of March 2008, 3 million viewers watched as Nikki won the grand final of Dutch Idol. Her singing career accelerated rapidly and Nikki had performances throughout The Netherlands. Her first single entered the charts at number 1 in the Dutch Top 40. She released her debut album 9 months later, scored 2 huge hits, toured though Holland with her band, rocked her ass off at some of the biggest events in the land. On top of that she took home the 3FM Award for Best Newcomer of 2009.
EARLY DAYS
But that's not where it started. Nikki and music: These 2 have accompanied each other for almost almost 30 years. On the 21st of December 1983, in a small Dutch town called Sint Oedenrode, she was born to a Canadian father and an Australian mother who claim that there daughter would hum the most beautiful of melodies before she could even speak. She started developing her feel and love for music in Perth, Australia, where her parents settled down when she was just 4 years old. Singing and dancing were her favorite hobby's and from 9 she entered various talent quests Down Under.
Nikki's talent didn't go unnoticed and she was asked to audition for a kids pop-group. At ll years of age she was a member of the Mini-pops. Three years of fun and music later she had to leave the group and her friends as her parents decide to move back to The Netherlands.
Back in Holland, after learning the language and settling down, she got straight back into it. At 15 was part of her first band, performing here and there, developing her stage presence, her vocal skills, and especially enjoyed entertaining her audiences. She went on to discover new things. She played in different bands, wrote songs, started organizing her own gigs, set up jam sessions and filled all her spare time up with music, music, music. This was her territory!
IDOL
As time went on, Nikki felt she wasn't meeting the people she wanted to meet and decided to take a different road to get to that next step. That was the decision that brought her to the Idols-roller coaster. In the 5th live-show she sang "Climb Every Mountain" in memory of her deceased singing teacher in Perth. This was a turning point in the competition for the 24-year-old and she kept it up, winning the 4th season of the most popular Dutch talent show at that time.
SUCCESS
The first couple of months after Dutch Idol were full on. But as her busy schedule opened up to some extent, Nikki decided to take her time in order to fully focus on
on her first album. Finally, late September, the first single "Bring Me Down" was aired. It made the top 5, got awarded Superclip on TMF, Alarmschijf (Mega hit) on radio station 538 and was played on every other radio station in the country.
On the 24th of November 2008 her debut album, NAKED, was released. Nikki gave her all and was able to put her heart and soul into it. The second single, "What Did I Do" off NAKED was released early 2009. Radio embraced this one immediately, causing it to be as successful as the first.
After the success these songs had brought, Nikki and her live-band started on a successful tour with most shows being sold out. A number of nominations followed, taking home the 3FM Award for Best Newcomer of 2009! During this time she was already working on her next album.
SETBACK
Unfortunately, in October of that year, polyps were discovered on Nikki's vocal chords needing to be surgically removed. Three months of rehabilitation was required before she was said to be 'back on stage'… So Nikki and her team proceeded with the plans to promote the 2nd album starting January 2010. Sadly the 3 months rehab hadn't helped and Nikki was far from 'ready'. An attempt to do the promoting anyway was made but with a disappointing outcome. Her voice didn't pull through.
After 2 years of trying to get those beautiful melodies blossoming again, she had to give in, throwing the towel in the ring. On the 23 of October 2011, Nikki moved to Sydney, Australia, where she started a new life. Realizing she would not be going back to making music, she tried another line of work and became a manager at one of Australia's most iconic music venues called "The Basement".
TODAY
One day, after many long months of not having sung a note, she decided she wanted to give it another try. She started to hunger for it again. So she did a couple of songs with a band one night which went well. Then took on a gig in a local pub on the 16th of September 2012. This night was yet another turning point for Nikki. She could do what she did before the operation and much more!
The next day Nikki packed her bags and went back to Holland, spoke to her manager and ever since is working on album number 3, which she is hoping to release late 2013. At the moment she is in Sydney again, using her environment as inspiration for her new material! In short, for those who have been waiting.. we're nearly there!
Nikki boeken? Neem vrijblijvend contact met ons op voor meer informatie.
Wilt u Nikki boeken?
Op deze pagina vindt u meer informatie over Nikki. Ook kunt u vrijblijvend de prijs en beschikbaarheid opvragen.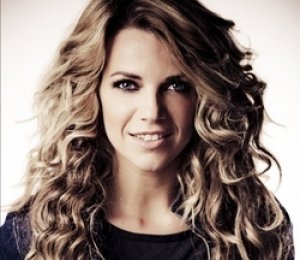 Prijsindicatie voor Nikki
Informatie:
Tapeshow of met band mogelijk
Hierboven vindt u een prijsindicatie voor het boeken van Nikki. Wilt u weten wat de exacte kosten zijn, vraag dan vrijblijvend de prijs en beschikbaarheid op.
Prijs en beschikbaarheid opvragen
Video's van Nikki
Perfect day
What did i do (live)
Offerte aanvragen
Prijs en beschikbaarheid opvragen
Onderstaand kunt u de prijs en beschikbaarheid van Nikki opvragen. De prijs en beschikbaarheid van Nikki opvragen is geheel vrijblijvend. Nadat u de aanvraag heeft doorgestuurd, nemen wij dezelfde werkdag nog contact met u op om de mogelijkheden te bespreken.
Bericht met succes verzonden. We nemen zo spoedig mogelijk contact met u op.