D-wayne boeken
D-wayne boeken voor uw feest of evenement? Dan bent u bij ons artiestenbureau aan het juiste adres! Op deze pagina vindt u een indicatie van de prijs en kunt u tevens direct een offerte opvragen. Bij ons ontvangt u altijd dezelfde dag nog een offerte. Mocht u echter eerst advies willen over uw evenement of nog vragen hebben, neemt u dan vrijblijvend contact met ons op via info@cas-events.nl, bel naar 071 – 203 22 98 of chat met een van onze adviseurs.
Biografie van D-wayne
Take an X-ray of D-wayne and you will probably not see any bones or tendons but two metres zest for work, ambition and drive. As if he is carrying a jetpack on his back his career has taken off at lightning speed and there's no stopping him.
He is a DJ star in clubs and at festivals and as a studio wizard he has already accomplished achievements that many aspiring artists can only dream of.
This did not stay unnoticed to the big names in the EDM scene and Afrojack offered him a contract in the early stage of his career. It was D-wayne his introduction to the big crowd – at first they performed together, until D-wayne reached a point where he developed his own unique skills and style and moved on to do his own shows. With busy touring schedules, they still have great pleasure in inspiring each other to greatness and are good friends forever.
D-wayne's records are released on Nervous, the oldest house label in the world, and on Steve Aoki's Dim Mak, Spinnin' Records, Armada Music, Future House Music, Wolv and on Wall Recordings.
And on Afrojack's first album a collaboration can be found of him with D-wayne!
Much as he loves the records of stars such as Tiësto, Laidback Luke or Axwell he wanted more. "I thought, wouldn't it be much better to create dance floor euphoria by playing my own stuff? So I started producing and soon got the hang of it. Motorcycle's track, 'As The Rush Comes', was a huge inspiration, it keeps you spellbound from beginning to end. That is what I want my own productions to be – riveting and constantly surprising."
He cares deeply about his music. "Just like a film director chooses images, each with their own meaning, I carefully select all the elements of my music. I want to tell a story. 'Africa', one of my tracks, is inspired by the people of Africa. Even when misery seems insurmountable, they draw strength from their music. I want to project that strength in my music. I want to produce that one record that will make everyone in the club or at the festival say: 'that was the absolute high point of the night'."
Signs of that strength are evident when D-wayne is performing at festivals (after playing at an edition of EDC New York a leading blog said he was one of the artists that stole the show), in clubs and at festivals in the Netherlands, Belgium, Spain, Greece, Bulgaria, Portugal, Dominican Republic, Japan, South Korea, the Philippines, Thailand, Indonesia, Mexico, Panama. Puerto Rico, Guatemala, Surinam, Brasil, Haiti, Canada, at the Great Wall in China, in Space Moscow, in Pacha New York, in The Mansion in Miami or in Las Vegas in the premiere nightclubs Wet Republic, Wynn XS, Hakkasan and Omnia.
And his exceptional DJ'ing ability landed him a residency contract in Las Vegas with the prestigious Drais' Nightclub!
D-Wayne boeken? neem vrijblijvend contact met ons op voor meer informatie.
Wilt u D-wayne boeken?
Op deze pagina vindt u meer informatie over D-wayne. Ook kunt u vrijblijvend de prijs en beschikbaarheid opvragen.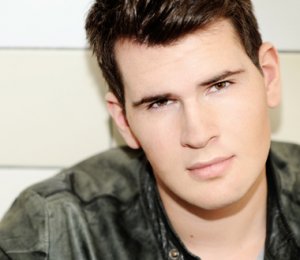 Prijsindicatie voor D-wayne
Hierboven vindt u een prijsindicatie voor het boeken van D-wayne, deze prijzen zijn excl. 9% btw en 7% buma. Wilt u weten wat de exacte kosten zijn, vraag dan vrijblijvend de prijs en beschikbaarheid op.
Prijs en beschikbaarheid opvragen
Offerte aanvragen
Prijs en beschikbaarheid opvragen
Onderstaand kunt u de prijs en beschikbaarheid van D-wayne opvragen. De prijs en beschikbaarheid van D-wayne opvragen is geheel vrijblijvend. Nadat u de aanvraag heeft doorgestuurd, nemen wij dezelfde werkdag nog contact met u op om de mogelijkheden te bespreken.
Bericht met succes verzonden. We nemen zo spoedig mogelijk contact met u op.